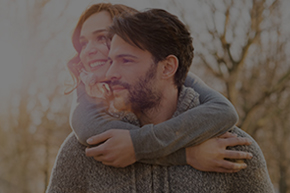 Lifestyle transitions are something everyone has to encounter at some point in their life, no matter their age. There is always some level of stress to these transitions, but prolonged stress and a longer timeframe in which people take to recover and return to their previous way of living, is when adjustment disorders start to be diagnosable.
Adjustment disorders can happen to anyone, no matter their age. They can be caused by a single event or multiple, compounding issues. There is no "right or wrong" way that causes one to suffer from an adjustment order; but with our trained therapist's help, you can overcome the challenges you are facing and regain a happy, stable life.
Some causes of adjustment disorders include:
Moving to a new area
Starting school
Starting a new job
Losing a job
Divorce
Infidelity
A new child
Illness or disability
Mixed families and remarriage
Empty nesting
Adjustment disorders can also be known as situational depression. Its symptoms include depressed mood, anxiety, interference with work or school, and social isolation. As it gets more serious, there are increased risk of, major depression, substance abuse and even suicidal behavior. Therefore, it is vital to seek help as soon as you notice these symptoms. No one will judge you poorly for seeking help early and you will find the recovery much easier when there are less symptoms that need addressing.
Adjustment therapy addresses the root causes that is creating the adjustment issues so you can return to your happier, healthier self. Your counselor may help you look at your problem-solving techniques, causes of unnecessary stress, and coping strategies. Your counselor may also help you develop some relaxation and coping techniques. Other elements of adjustment therapy may include strengthening social supports, family connections, friendships and work acquaintances. Because issues rarely affect only one person, adjustment therapy may also include group sessions, marriage counseling or family therapy.